We're sure you're delighted that the world of fashion is also getting back to normality and the catwalk fashion shows are back on the agenda! These are all signs of things returning to their normal pace and provide a much-needed feeling of happiness. That's why at ZD, we've taken inspiration from the joy of life in our Spring – Summer 2022 collections.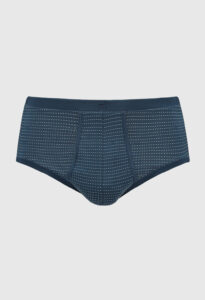 The Mediterranean inspire comfort
 We've drawn inspiration from leisurely and relaxed days meant for enjoying the sea, moments of total calm and the pleasure of enjoying Mediterranean nights with stunningly clear night skies. These gorgeous settings are the starting point of inspiration for our collection. 
The first signs of spring also bring another special moment. That feeling of being in-between seasons, when you can't quite decide if you feel cold or hot. During this time, temperatures can take us on an authentic rollercoaster ride during the day and this can sometimes affect our feeling of comfort.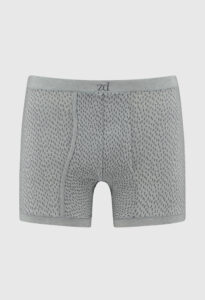 No need to worry! We've made sure that with the help of our underwear, you'll avoid temperature issues and come out on top. Our t-shirts and tops feel like a second skin under your shirt, sweatshirt or thin jumper.
You won't have to rely on using extra, often cumbersome, layers that get in the way., We assure you that our underwear is the best option for those days when the weather is so up-and-down and can change at any second.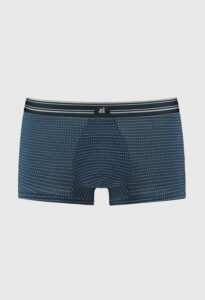 When temperatures are so changeable, things can also get uncomfortable for the lower part of our body. Whether you're wearing shorts or longer trousers, it's the same story… because we know that what you need is breathable, comfortable and attractive clothing that guarantees comfort 24/7.
That's why our Spring – Summer 2022 limited edition underwear collection is the guaranteed winner to make sure you can fully savour the joy of living the Mediterranean lifestyle. The essence of Mediterranean comfort. 
Colours & drawings
We've blurred the lines between formal and casual for our limited-edition underwear collection this season. We've done this by using a pencil to trace patterns and designs by hand, giving a breath of fresh air to ideas inspired by the sea breeze, the stars and ocean waves.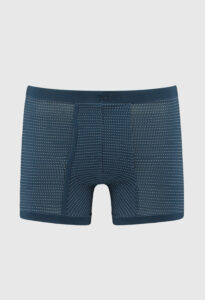 Deep ocean and navy blues come to life in the collection's base colours and drawings, which have been specially selected for the season. We've also chosen greys to reflect those days that, while not as sunny, are a fact of life at this time of year.
At this time of year, we know that the sky and the sea provide us with a natural and relaxing range of colours. These tones fill us with a sense of calm, both during the day and well into the night.
And when it comes to restful sleep, we've created pyjamas inspired by the essence of night-time itself.
Mediterranean summer nights
For long summer nights, ZD's pyjamas are the best choice. This season, we've selected extra comfortable fabrics for our plain pyjamas, including organic cotton. And we've created stylish and comfortable lines in navy blue and stone tones, making them our colours of the season. 
Our renowned striped pyjamas feature horizontal stripes with streaks of colour that draw inspiration from the night-time horizon enjoyed during summer nights combined with shades of blue, petrol blue and dashes of black and white.  
Filled with personality and joy 
When we design our underwear, we don't just think about the comfort and materials that our bodies deserve. We are also passionate about offering you the maximum feeling of satisfaction. 
We do this with imagination and the best materials, creating flattering designs that enhance comfort, health and attractiveness.  
Luxury and originality come together in perfect harmony, and we blend them to create a refined look that meets our customers' exquisite tastes. 
Because the pleasure of wearing something new each season is the ultimate expression of hedonism and the satisfaction that comes from living a joyful life.