Smart clothing has arrived, and nightwear is no exception. The technology you'll find in our fabrics and finishes, coupled with our timeless designs, are what make ZD a truly unique alternative on the market.
ZD Pyjama Collection
With our ZD Pyjama Collection, we set out to design a nightwear range that supported rest, recovery, thermoregulation and moisture absorption for an optimal experience the whole night long.
Nuestro objetivo a la hora de pensar y diseñar la Colección de pijamas ZD es favorecer el sueño y la recuperación, la termorregulación y la absorción de la humedad, para ofrecer una experiencia óptima durante toda la noche.
We design our nightwear to be long-lasting and to generate minimal waste. We produce sustainable materials to create wearable clothing that improves the quality of your sleep.
Temperature is key to this, and the fabrics we use in our collection harness our body's energy to keep it at its optimal temperature, increasing blood flow and oxygenation.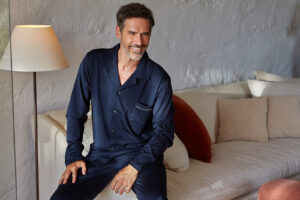 ZD organic fabrics
Our fabrics are designed to mirror the body's energy and keep our intimate areas fresh and odour-free. Our underwear and pyjamas collections are created using ZD organic fabrics that keep our bodies fresh and dry throughout the night. The fabrics are breathable and boast temperature-regulating properties too.
We've designed everything down to the last detail: invisible and flat seams for maximum comfort; extra soft finishes and patterns for the perfect fit without uncomfortable pulling; flat, unobtrusive labels that remove all superfluous elements that can irritate the skin or affect sleep cycles.
ZD pyjamas are designed for those who want an understated look with a premium, timeless feel – and with innovative and high-performance fabrics and clothing at the heart of it all.
ZD socks
When it comes to maximum comfort when looking after our feet, look no further than the ZD socks collection with its organic, environmentally friendly and supremely soft to touch materials.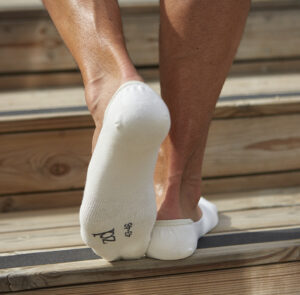 The quality of our threads and materials, such as soya, keep your feet at the ideal temperature, smartly absorbing humidity and preventing excess perspiration.
You need to take extra care when looking after your feet, and choosing the right socks is crucial in doing so.
The future is in smart nightwear
Our customers aren't looking for gimmicks, what they want is products that work. Products that genuinely improve their quality of life.
For underwear, home wear and nightwear, the future lies in incorporating new ingredients into fibres and combining them with the qualities of natural fabrics. New formulas that improve sleep, reduce stress and calm the mind.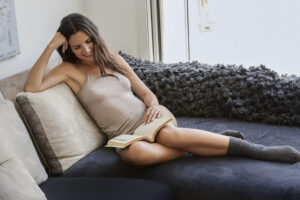 ZD style solutions work in synergy with sleep and well-being to blur the boundaries between clothing and personal care.
Together with nutrition and exercise, sleep is increasingly being recognised as the 'third pillar of well-being'. We need to weigh up our choices carefully when it comes to buying pyjamas. We need to go for innovation and quality. We need to go for ZD.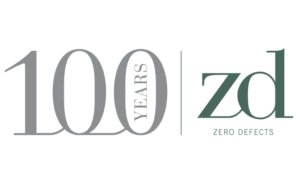 ¡Share the post on social networks!