Style is an important part of understanding who we are and our personal identity. It's synonymous with timelessness and permanence. Style stimulates, takes centre stage, demands, and allows us to leave our distinct mark on the world. It's the way we present ourselves to others. Style represents and shines a spotlight on our values, lifestyle and personality.
ZD style
ZD has spoken the language of style for the last 100 years. At ZD, we know that underwear means giving your body a new meaning. Why? Because it directly impacts our identity as individuals. This is never more obvious than in moments of intimacy or those we share with our partners.
When it comes to trends and everything that makes up what we know as fashion, we think first of fashion as something fleeting and in a process of constant change. And all of that is true. But when it comes to style, what we think of is of expressing ourselves distinctively, and that's something that goes beyond fashions and trends.
Comfort + health + aesthetics = Ideal underwear
We can define trends as the constant search for novelty, or as a way to revere life in the present and the future. Because trends invite us to try out that new look, and to join them, to make them part of us.
ZD Trends – Autumn 21/22
We've called our Autumn range Explorer of the World. It represents the global explorer – that person who demands comfort and the highest level of quality to travel the world in clothes that are both stylish and unique.
ZD has created a limited-edition range of underwear and home-wear for this Autumn 2021/22. They're designed to take your style to the next level. Pieces with a polished yet carefree look that represent both our brand's style and the nature of ZD men.
Details are at the centre of what we do. Design and comfort are kings. Eco-friendly/sustainable materials like organic cotton and Scottish yarn. Micro-patterns printed in grey, leather, asphalt and anthracite are among the most durable and long-lasting. And this, on top of top-quality vigouré, navy and iron-grey cotton bases.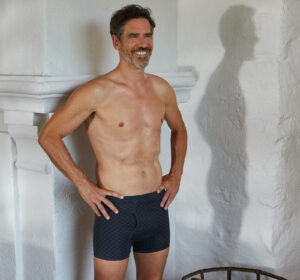 * Visit our online shop to get all the latest news
In conclusion
Trends come and go. But we don't have to follow them each and every season. Be aware of them, yes, but adapt them to your own style, and stay both on-trend and unique.
You don't have to be a fashion guru or follow the latest trends to have a personal style. The important thing is that your style has your unique touch, that it represents you, and that it reflects your values ​​as a person or professional.
Share our post on your social networks!