The new Zd spring-summer 2023 collection is inspired by Zen culture. We have looked at Japanese art, minimalism, and oriental wellness, free of stridency.
Most of our underwear colors are based on blues, which can be more intense but also smoked and mixed with navy or gray.
All this is combined with patterns designed to inspire calmness and mixed to obtain soothing color blends.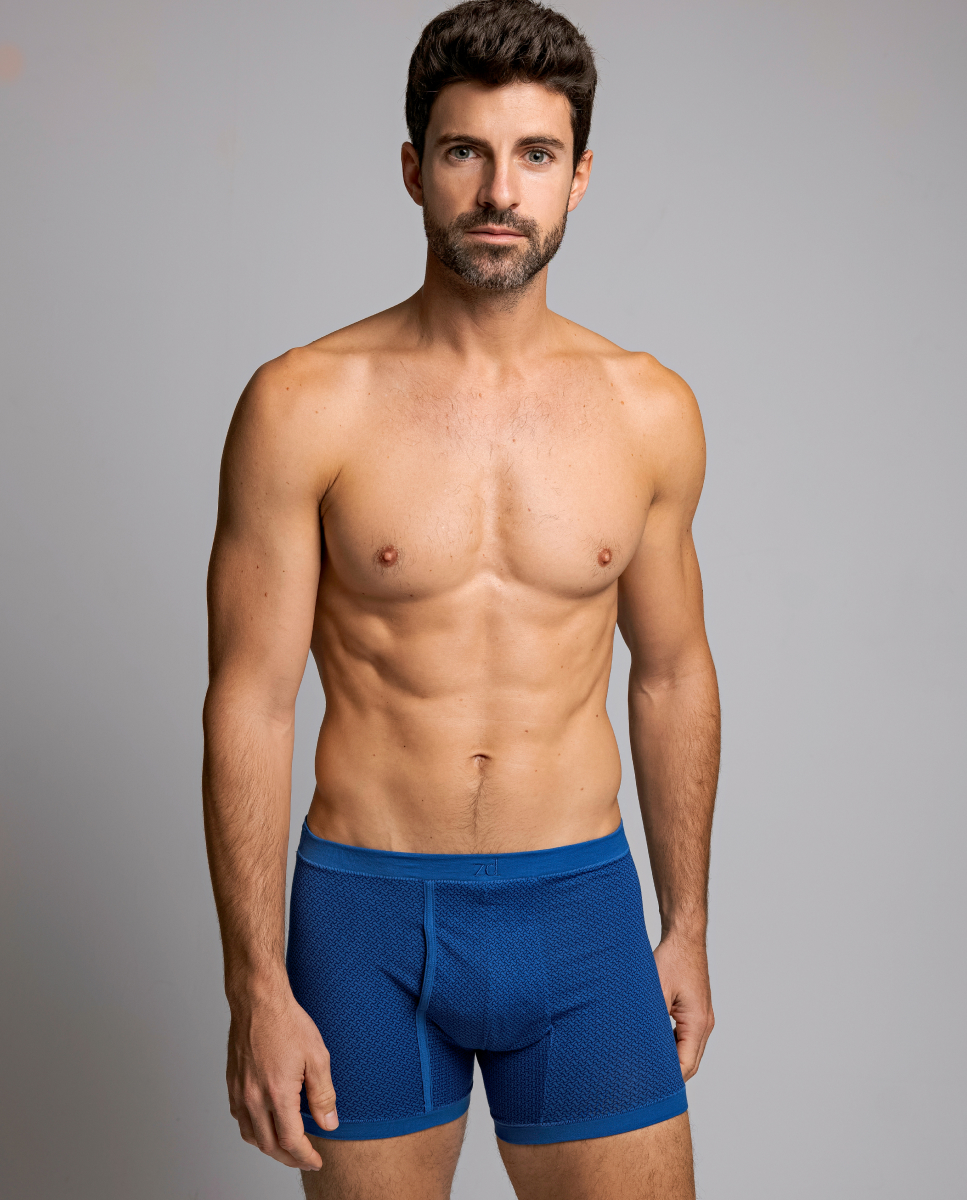 We have developed our prints inspired by Japanese graphic art because they are subtle and delicate. Using color combinations and drawings that pretend to be faux-smooth. This is why we present a few blurred ideas to give you the impression of being blurred.
The sky and the sea, the light of spring and the shadows, form the inspiration for this collection, with designs taken from shadows cast by light. Discover this new "Atlantic" and "Tabas" collection of boxers, shorts, and briefs you will adore!
Modal Zd pajamas that are still in the spotlight
As for pajamas for this spring-summer season, we continue to focus on modal fabric for its feel and properties.
At Zero Defects, we present clean and minimalist designs to symbolize intergenerational comfort and contemporary style, suitable for young and mature men to enjoy.
Our yarns have been worked in both blue and grey vigoré colors, as well as Kodak stripes. All of this, as always, "while maintaining our ethical values towards the environment and people".
Because for over 100 years, we are the antithesis of industrialized fashion. A 100% locally-owned, sustainable and individually crafted company.