Catwalk trends should be taken into account, but it is not advisable to adopt them without hesitation. We should choose the ones that adapt to our style and product type. And enjoy them, since that's what they're for. This is what we're doing with our Gentleman Essentials collection, this autumn – winter.
This Autumn-Winter season at Zd, we offer different underwear options. On the one hand, we have our basic whites, as white is back in fashion, in both briefs and boxer shorts. Vintage cuts are back, such as the "Y" cut for briefs and the Paul Newman style for boxers. Regarding waistbands, the trends lead us to a clean elastic waistband, without embellishments, not too much colour and with very subtle jacquard or embossed logos in relief.
At Zd we have special collections that can only be bought in specialised shops or boutiques. "Limited Edition" underwear based on the colours and prints of the catwalk trends for men, adapted to the Zd style. Our latest endeavour that we are working on is the development of men's underwear made with extra soft soy yarn, which you can get to know very soon!
The Zd style for this collection is timeless, with a range of colour and geometric-style printed patterns, aiming to approach the understated elegance of brands such as Louis Vuitton, Dior, Hermes, or Bottega Venetta.
For this season, the focus is on the range of blues as a symbol of Zd distinction, which perfectly combines with our classic autumn-winter colours that are not disappearing, such as greys or navy blue. The overall monochrome look is the key to being the most stylish.
Blue Night Mood, our pyjama collection for this season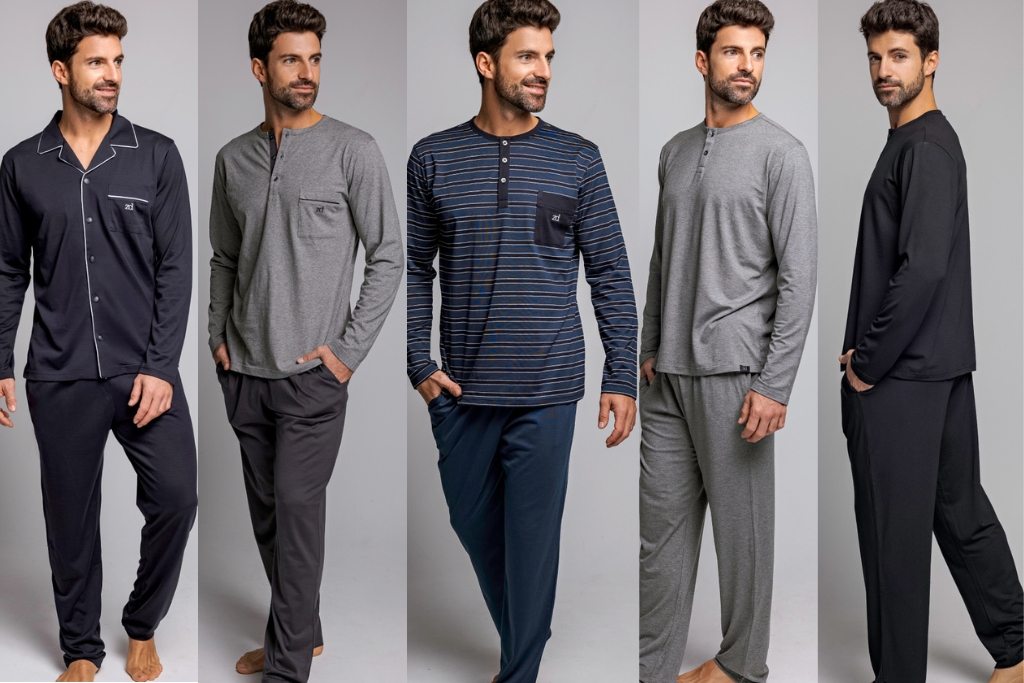 The Zd pyjama style is timeless, and this autumn-winter, we opted for the colour blue. Blue tones evoke relaxation and calmness, which is why they are the most suitable tones for sleeping, as they are gentle on emotions and help us to rest.
The deepest blues and deep tones, when mixed and woven with Scottish and Modal yarns, provide that point of warmth and extra softness. This is a success if you are looking for comfort, elegance, and personality.
The deep navy colour of the night sea, different shades of the sky and open spaces are the inspiration for this season.
Zd proposes designs in a range of nocturnal colours that go perfectly with the idea of relaxation and rest.
"Because the meaning of the colour blue is calm".