Short boxers and medium length boxers don't seem that different at first glance, considering that both are more fitted in style than the classic longer, knitted boxer short-style underwear. Briefs are a different experience altogether… but the truth is, when you start to try on different types of boxers, you notice subtle differences that end up making a big difference:
The shortest boxers feature a lower waist and tend to show a bit more leg. When you wear these boxers, they give you a more squared look and a sexier shape.
Medium-length boxers are longer in every sense, covering more of the leg and providing a more elongated look.
Both types of boxers offer protection against chafing when compared with briefs. Bearing all of this in mind, how can you find the underwear that best suits you? That's the eternal question and at ZD we want to help you find the right answer for your needs.
First thing's first… What clothes am I going to wear today?
If you're planning to use thicker and heavier trousers that might cause chafing and sometimes feature fabrics that rub against the skin, at ZD we recommend the Helios boxers, designed with a longer style that protects the thighs and intimate areas.
If you are more of a fan of high waisted trousers, then it's worth trying out briefs to avoid having extra layers of cotton in the crotch area. Our Senior Egyptian cotton briefs make the ideal choice.
It's also important to think about the length and size of the clothing you're planning to use on top of the underwear. For example, if you're planning on wearing shorts to enjoy a hot summer's day think about a longer style, but also be in mind the type of activity you'll be doing. If you're going to play sports, we recommend Cyclist underwear. This design is, without a shadow of a doubt, the most comfortable piece you'll find on the market for enjoying sports.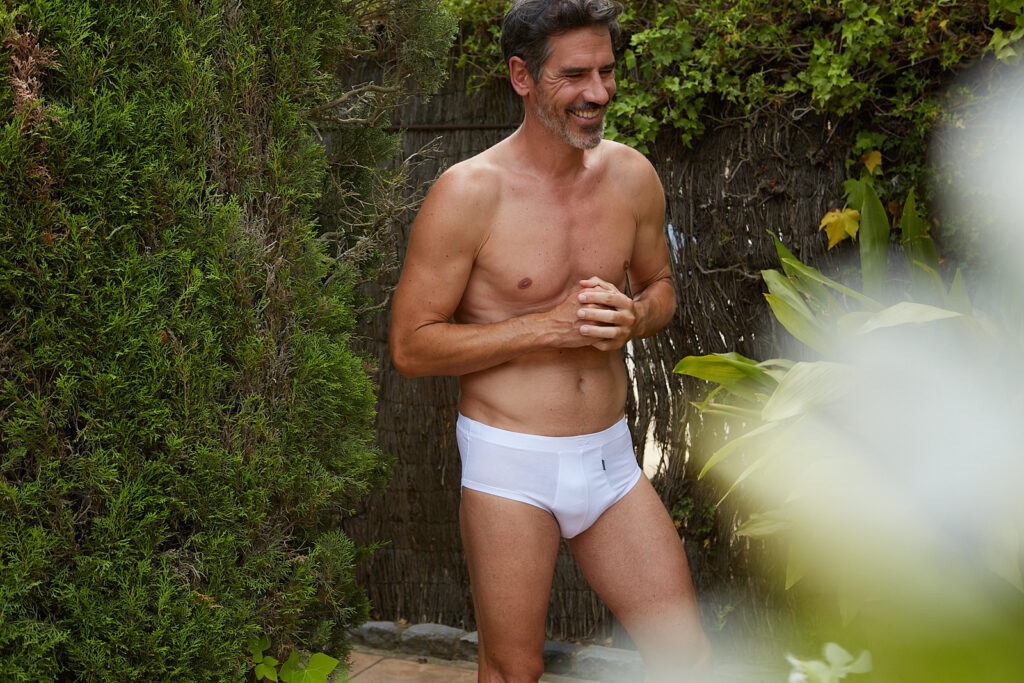 Your body makes a big difference
Your body also provides a great guide as to which is the underwear that's best for you. For example, longer boxers adapt and fit better to taller guys.
If you have slim legs, boxers can sometimes end up feeling baggy or oversized, meaning that briefs might offer a better fit and comfort. On the other hand, if you have thick thighs, the underwear that is sure to be your best ally is the tighter boxers style, to help you avoid chafing and better absorb sweat.
Another factor when making your decision is, quite simply, what you see when you look in the mirror. If you like the way they look, then you know you're onto a winner and some guys prefer to sacrifice comfort for the image. What it really comes down to is… if you like the way you look or those times when your partner pays you a great compliment.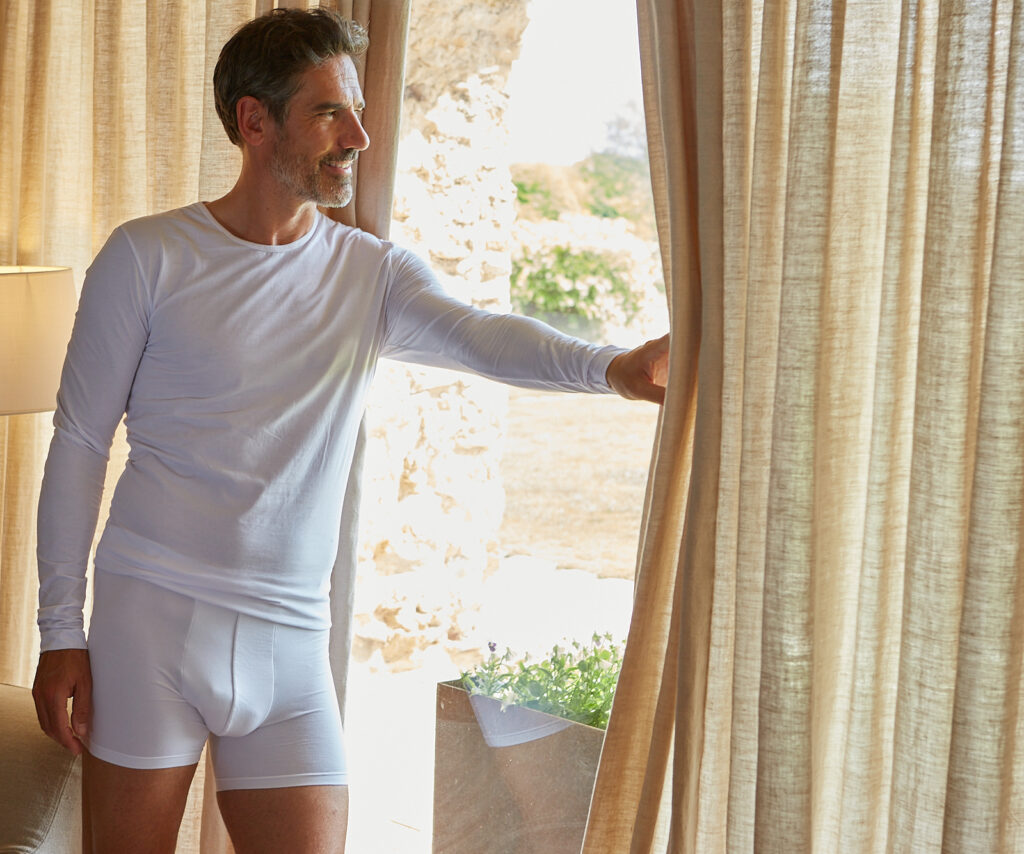 Take note of what the weather is like
Lots of guys use briefs, boxers or longer cycling boxers all year round with no issues. However, some people can go through periods of discomfort and that's where our next tip comes in handy.
During snaps of cold weather, boxers feature more fabric to cover your skin. On the other hand, when summer arrives, less material means greater freshness, especially for those of us who do sports or spend time soaking up the sun's rays.
Be in mind that at ZD, we offer much more than just the fit or design of the underwear itself. The outstanding feature provided by our underwear is its ability to absorb humidity and stop it from affecting your skin in both hot and cold weather.  The goal is to keep the skin dry and combat bad smells. These characteristics are a must-have for avoiding health issues on your skin and other uncomfortable side effects caused by sweat.
Whether you're a person who feels the cold easily or gets hot quickly, the most important thing is to have a look outside and see what the weather is like before you put on your favourite underwear to stay comfy, fresh and dry… and that doesn't mean you can't go for a pair that makes you look and feel attractive.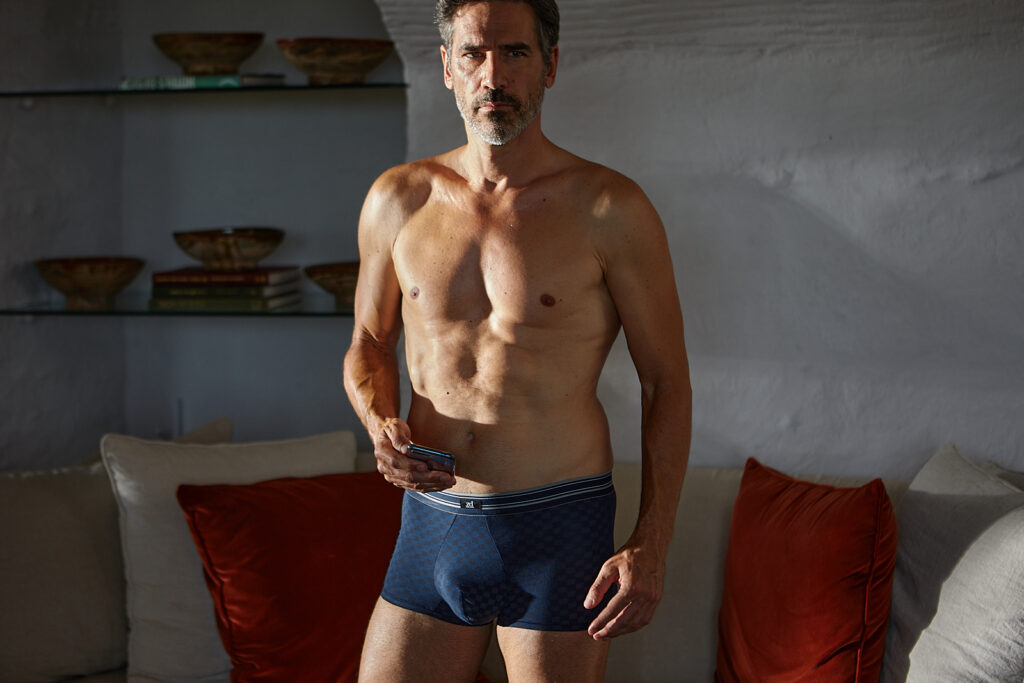 Underwear that is sure to impress
There are times when we buy underwear to impress. That's why the underwear we choose must boost our confidence. The tailored fit and invisible seams featured across our product range adapt to all different body types meaning you'll always find the option that's right for you.
Our designs make things easier when it comes to finding the right underwear to impress, whatever your body type.
Each season we launch our Limited Edition range featuring exclusive prints and designs to really make your underwear stand out. Bear in mind that you'll only find this exclusive limited range on our website and exclusive stores.
Check out our Damier boxers or take a closer look at our Corbata briefs by browsing through the range on our website.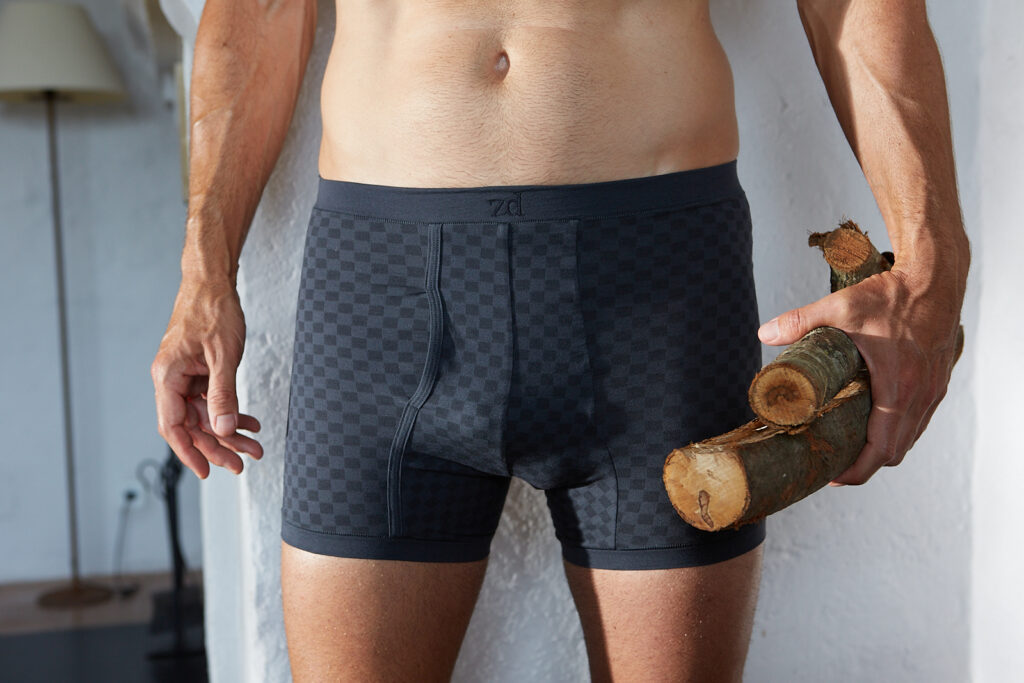 Find a pair that makes you feel good
At ZD we strive to communicate clear values through our products and build a positive emotional connection with our customers. There's nothing cosier and more relaxing than chilling on the sofa in your favourite boxers while you watch a film. Nothing like finding the right support for those intense workouts, enjoying a night out on the town or simply feeling sexy.
You owe it to yourself to choose underwear that makes you feel good.
There's no need to stay loyal to just one style or type of underwear. The key is in enjoying yourself and enjoying the variety that life brings through so many different moments and occasions. We believe that the question- boxers or briefs?- is no longer valid. The real question you should be asking is…
Why limit me to just one kind of underwear?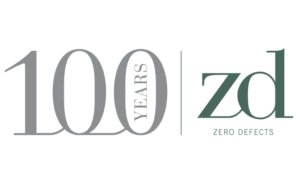 ¡Comparte nuestro post en redes sociales!