Women, "us", we are the driving force behind Zd Zero Defects, and have been for a long time.
We were the first textile company in the county, in which women occupied a position of relevance within a business run by men until then.
And it looks like things went well, because here we are still after a century and, to date, the company is still run by a woman and so is almost all of our staff.
How far we have come
Our past, our present and our future are drawn thanks to those women who were brave and risky. Who took it upon themselves to break the established rules, while loving their work and advocating for us to be the engine that moved and moves Zd. And that has been passed down from generation to generation.
The fact is that in our factory we have known how to work in a team. To row all together, knowing our strengths and also our weaknesses, and not only in the professional field. This has helped us, without a doubt, to resist in times of crisis. Because we have been a joint force for the common good.
Organic growth
Our sustainable business philosophy, in all areas, is synonymous of our own growth as a brand. Because we have been growing by reinvesting our own resources and by trusting in our team, formed by a fantastic group of women.
We are a durable and long-lasting company because our current assets are based not only on an economic dimension, but also on production, operation, distribution and marketing capacity. We believe in environmental protection, dignified work and people management.
As a result, we have achieved a sustained growth that has helped us endure the market crises for more than a century.
That is why, on March 8th, we celebrate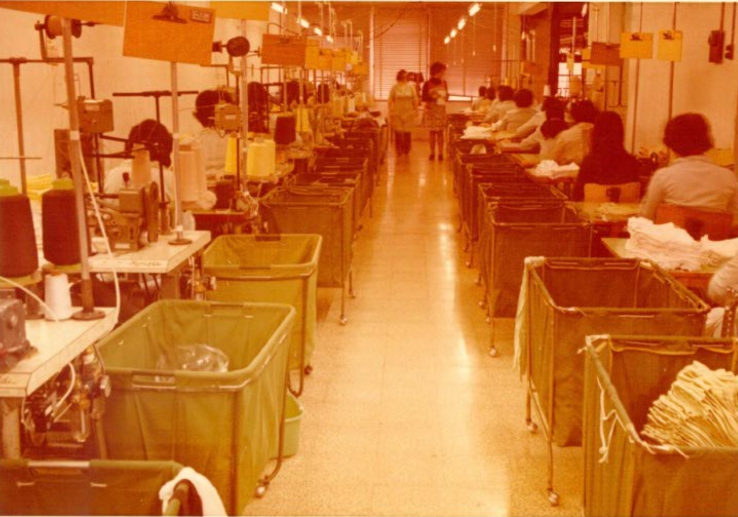 The 8th of March, on Women's Day, we celebrate the success of businesswomen and women in the workforce who have been challenging established norms and fighting against societal standards.
We want to thank and congratulate them all for their efforts.
But it doesn't end here. There is much left to do. And so we want to encourage all women who continue to fight for their dreams and keep changing our present – to change our future. Thank you for being our driving force.