Life provides us with many occasions to give gifts. This can mean giving flowers, chocolates, jewellery and even romantic getaways. But, did you know something?
In Spain, people make 17 million searches related to Valentine's Day and half of those are related to finding the perfect gift.
Underwear is one of the most sought-after categories and it comes up time and time again in these searches, making underwear a great idea for the perfect couple's gift.
 If we're trying to decide on a perfect day to give the gift of underwear to our partner, February 14th is certainly the ideal date. Why? Because it's "the day dedicated to those who are in love".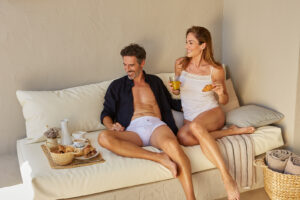 Adapt or be left behind 
If you open your loved one's underwear drawer and get that feeling that some changes are overdue and their underwear is starting to look old and worn out, surprise them with some attractive, high-quality underwear to shake things up. Give them a massively refreshing change that'll prove to be a big surprise when they next open their drawer. 
There's nothing like wearing something new, which is why celebrating Valentine's Day with ZD's signature quality is your best bet when it comes to trying on new underwear. This is thanks to the huge variety offered for both men and women. 
We're sure that you already know what your partner likes, but it's just as important that it ticks all the boxes for you too. These tips will help make sure you achieve both.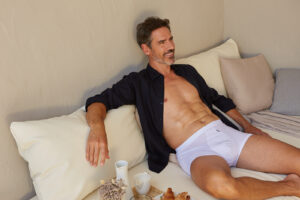 "You are the gift itself" Surprise your partner
What better gift than sharing underwear that makes you feel sexy and gives your partner an alive and up-close present in person. It's guaranteed to feel just as good slipping into them as it does taking them off.
One thing is for sure – this gift certainly sends a strong message, and your desires will be more than clear.
 It's a good idea to find something special for both you and your partner, something attractive and classy, that is worth it… don't gift tacky underwear. That's why it's important to communicate love, care and to make your partner feel like the most special person in the world.
 If you want to surprise your loved ones, choose a garment that fits them well. However, it's important to make sure you like it too and that Valentine's night is one that you won't forget.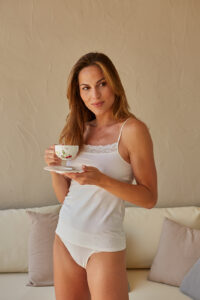 New pyjamas – the perfect gift?
The countdown has started for finding that perfect gift and it's sometimes the case that our more mature clients don't necessarily celebrate Valentine's Day with seduction in mind but instead seek the opportunity to mark their journey together and shared experiences as a couple.
That's why the gift of ZD lisle cotton pyjamas is a safe bet. It might seem like a traditional idea, but your partner will certainly be grateful for it. 
To make it even easier for you to choose, we encourage you to visit www.zdzerodefects.com and save yourself a bit of time during this crazy rush to find classy gifts with limited time. 
You'll find a huge range of practical and attractive options.
It's the month of February and it's important to wrap up warm. Socks are often unfairly neglected. 
But don't forget that they can also make a great option and we often don't replace them nearly as often as we should, especially considering the importance of healthy feet.
Plus, it's a great excuse to try on something new.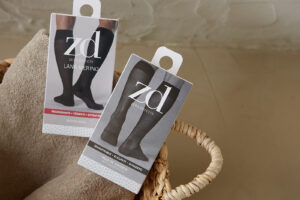 Do you know your partner inside-out?
Underwear is something that we often wear for hours on end and this means it should be of good quality. That's why we choose comfortable garments with high-quality designs that become authentic favourites.
 Giving the gift of underwear to our partners means we know them inside and out. We know exactly what they like when it comes to colours, design and style. That said, we don't necessarily know their sizes well enough, even if we think we do. Bearing that in mind, if you're thinking about giving a gift as personal as underwear, be sure to choose the right size.
When it comes to love, Valentine's Day is certainly the best time to celebrate it, and underwear makes the perfect gift because it's the perfect date for it. 
Do you already know how you're going to spend valentine's night?