Underwear as a gift.
Personal relationships come in all shapes and forms, including family, friendship and partners. Some are platonic, while others are romantic.
This means that the type of relationship often determines the type of gift you'll choose. This is especially true when it comes to underwear.
It's interesting how, as often happens in life, this topic can be seen from a range of different perspectives, which is why ZD decided to ask some of our friends and collaborators if they were comfortable with the idea of receiving underwear as a gift from a person who they didn't have a romantic relationship with. 
We asked the following question: Do you feel comfortable getting underwear as a gift from somebody other than your partner? This is what they told us.
1. Intention is everything. – Joana
I think gifts are a way of showing someone appreciation, love or friendship. I like getting underwear as a gift, even if it's from a person who isn't my partner. However, I don't think I would do it the other way round. Why? Well, although I don't mind, other people might not interpret it in the same way and could even feel offended or uncomfortable. 
"I think it's about having the empathy to avoid embarrassing situations. Having said that, it can be a great gift as long as you're careful."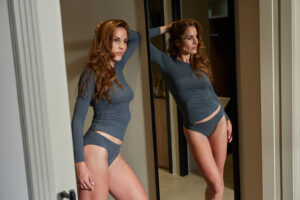 2.
My underwear is sacred. – Carmen
As far as I'm concerned, underwear is very personal. Nobody, except my mum, has ever bought me underwear. I see it as something intimate and I'd feel uncomfortable if a guy I wasn't in a relationship with bought me underwear.
"I choose my underwear and would only accept it from people in my close circle¨
I do buy my partner's underwear though, because they don't take the time to think about that stuff, and I want to make sure they look good. 
3. I don't think there's anything wrong with it. – Antonio
I don't see anything wrong with it because I'm an open-minded guy and if a woman wanted to give me underwear as a gift, I'd happily accept it. A girl bought me underwear recently and I liked it. 
I think it depends on the type of underwear. I mean, if it's practical and basic underwear in a classic colour… it's fine by me.  
"If it's a gift given with love, I think it's a nice gesture and if they end up surprising me, well it could be quite funny and it might give me a good laugh"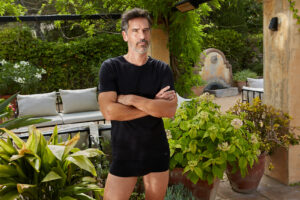 4. Depends on why they're doing it. – Isabel
It all depends on why the person has chosen to give me the gift. The reason is always more important than the person gifting it. To be honest, I've got some male friends who wouldn't worry about this from a moral standpoint and to be honest, me neither. If it's a gift they're giving me because they feel I need it, that's cool.  
On the other hand, some underwear is very different from lingerie, it's made for comfort and practicality and I think that's always a gift that can be given in good taste. 
"The important thing is to have clear boundaries. If it's done with the right intentions, great!  
5.
I find it a bit weird. – Julia
If it's a family member, a female friend or someone close to me, then I think it's perfect. But I'd find it a bit weird if a guy who isn't in a relationship with me did that. There are so many other things you can choose as a gift, like makeup, shoes, bags… But for a guy to gift me underwear, we would need to have a different kind of relationship. If that were the case, I wouldn't mind. 
I like to choose lingerie that fits me, and my boyfriend likes to buy his underwear too. We've never bought it for each other. Who knows?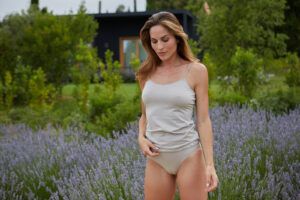 To sum up 
As you can see, there is a massive range of opinions depending on each person's taste and criteria. At ZD, we believe it's important to bear all of this in mind and be empathetic if you're thinking about buying underwear as a gift. Be mindful of things like the relationship you have with that person, their personality and the colours or styles they like. Most importantly, make sure you buy the right size! 
What about you? Do you like the idea of receiving underwear as a gift?