The most beautiful season of the year has arrived, and as always, ZD Zero Defects is ready to welcome it with open arms. A few days ago, we launched our new men's collection for this 2020 autumn/winter.
In this occasion, we got our inspiration from a cosmopolitan business man, someone elegant and urbanite who works and has a very dynamic day. Our kind of man, due to his lifestyle, seeks and needs comfortable yet elegant garments that follow and adapt to his daily agenda, barely noticeable, and fitting like a second skin.
ZD focuses in the wellbeing of our customers, and that being, we create our garments completely handmade, paying special attention to the small details and only working with the noblest materials of the highest quality available in the market.
Our 2020 Autumn Collection

This new men's collection is elegant and classy, inspired by traditional suits and ties, while keeping the garments fresh and comfortable. In other words, our collection revises and adapts the textured-plain colors standard in drapery, classic tie patterns, and the looks of pinstripe suits, realizing a serene and sophisticated line. The final outcome is a collection with ergonomic and refined lines and prints that are finished up with high-quality and elegantly-designed elastic waistbands.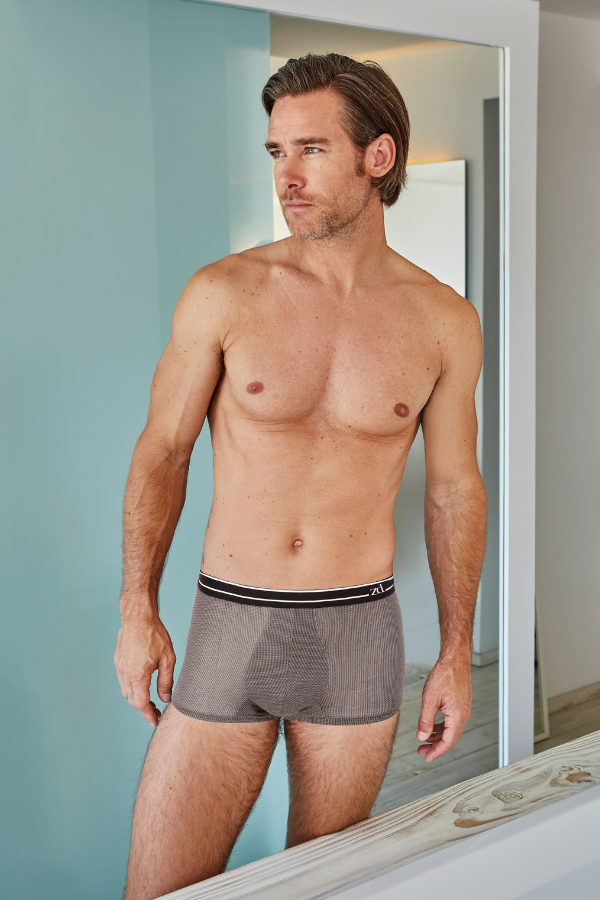 Regarding the color palette, our collection is primarily blue, mélange grey, and black, all neutral, elegant, and sophisticated easy colors that go with everything.
On the subject of the fibers used, the selection is 100% natural fabrics and high-quality fibers such as Egyptian cotton that are unique providing maximum comfort and perspiration.
In a nutshell, our 2020 autumn collection presents extremely comfortable and elegant men's underwear